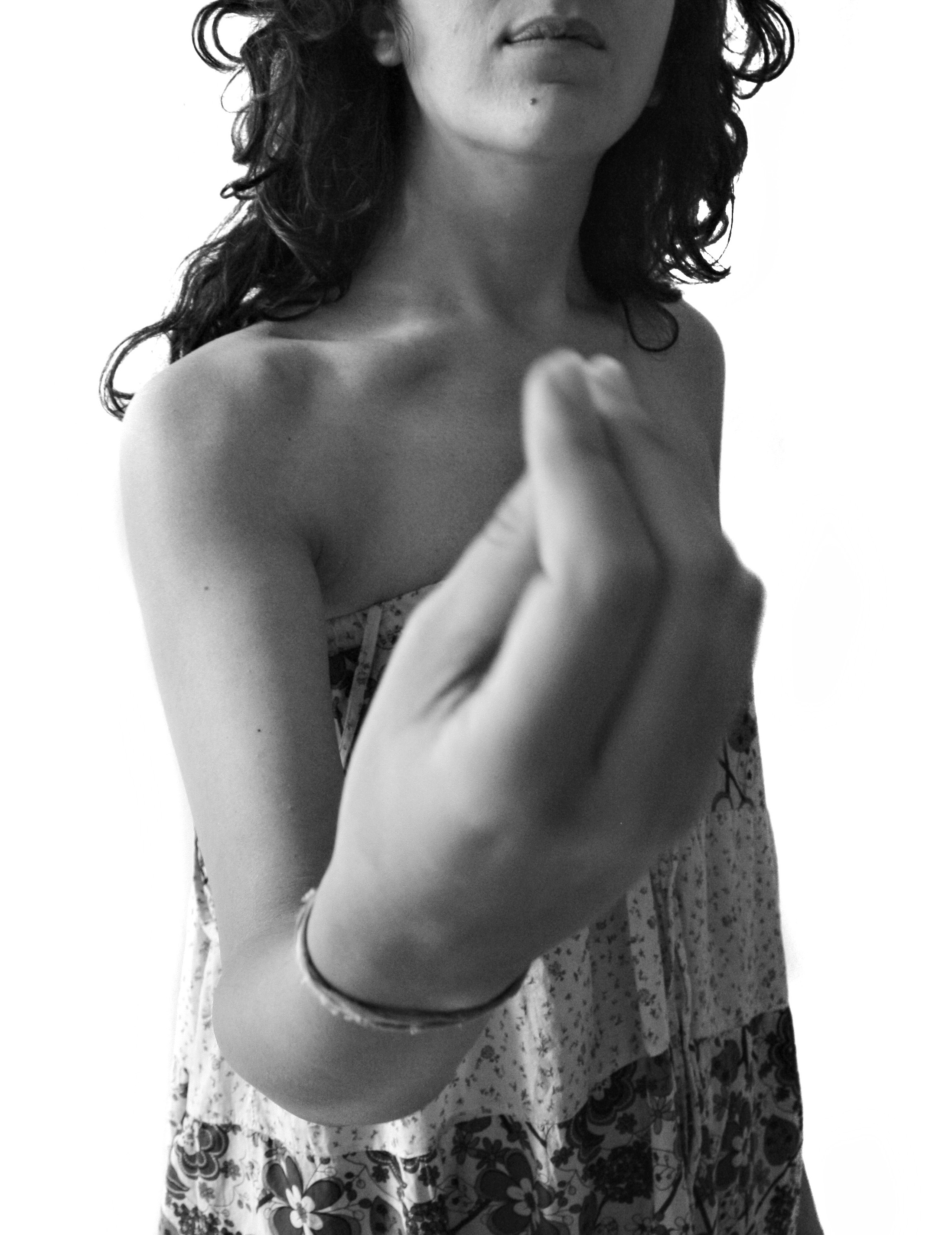 Current and upcoming:
Re-setting+
Collective show at Shazar Gallery , Naples
Bagni Lucia+
8.07.2020 and on-line
curated by Radio Papesse
Festival (((INTERFÉRENCE_S)))+
8 > 11.07 2020 Centre Wallonie Bruxelles Paris
Curated by Stephanie Pécourt
Acts of Air: Reshaping the urban sonic – Launch Event+
16.07.2020 from 09:00 until 21:30 UTC+01
and on line show
Curated by Lisa Hall
New article on Digital Documenta 2020#1 Sound & Listening +
Ascoltare attraverso
Elena Biserna & Anna Raimondo
Curated by Claudia D'Alonzo
Centrale Fies Art Work Space
25.06.2020 – 10.09.2020
Q(ee)r Codes – Nouvelles Frontières / Nieuwe Grenzen / New Bounderies BXL+
Ongoing project
Coordinated by nadine
with the support of VJC, FWB, Moussem Nomadic Art center, Q02, BNA-BBOT, BRASS
New genders of listening (podcast)+
1.05.2020 at 11:30 in conversation with Brazilian sound artist and pianist Mariana Carvalho
3.05.2020 at 13:00 in conversation with Erin Gee
in the frame of Oscillation – Mayday Radio Marathon curated and organized by Q02
SOUND CORNER/54+
curated by Elena Biserna
06.02.2020-29.02.2020
in the frame of SOUND CORNER Auditorium Parco della Musica curated by Anna Cestelli Guidi
SIGNAL – ESPACE(S) RECIPROQUE(S)+
group show curated by Aurélie Fauré and Lola Motti
A proposal by Centre Wallonie-Bruxelles/Paris
with the support of Wallonie-Bruxelles International and Fédération Wallonie-Bruxelles
13.03.2020-10.05.2020
La Tour-Panorama – Friche la belle de Mai, Marseille
SHARE +
Conferences and performances
28.01.2020 – 31.01.2020
ARBA- ESA, Bruxelles
3650
Group show
21.12. 2019 – 7.01,2020
Ex Elettrofonica, Rome
Fronte Nazionale Naso Partenopeo +
Solo show curated by Marco Trulli
16.01.2020 – 29.02.2020
Albumarte, Rome
Le geste et la parole +
Conference and performances curated by Laurent Courtens
30.11.2019
Iselp, Bruxelles
Residency +
curated by Francesca Masoero
November 2019
Le 18, Marrakech
Grand Tour d'Italie +
curated by NOS Visual Arts Production
12/14 November 2019
MAMbo – Museo d'Arte Moderna, Bologna and Accademia di Bel- le Arti, L'Aquila
De Imaginerie+
Curated by Eva van Tongeren in the frame of Breedbeeld kortfilmfestival
On November the 9th at 22h
At DE STUDIO – ANTWERPEN (BE)
Nada que declarar +
Curated by Tam Painé Ciai
from Saturday 22 June to Sunday 14 July
at Sala O – Club Cultural Matienzo, Buenos Aires
Tell me more about you +
Curated by Maëlle Delaplanche and Tatiana Wolska with : Pauline Brun (création sonore Diane Blondeau et dramaturgie Valérie Castan), Paco Coopa, Lise Duclaux, Jérôme Porsperger, Anna Raimondo, Tatiana Wolska.
Opening on Tuesday 23 April // 6: 00 pm to 10:00 pm
at Ateliers Mommen, Rue de la Charité 37, 1210 Saint-Josse-ten-Noode
Qanat: on the politics and poetics of water
with Francesca Masoero, Jerome Giller, Anna Raimondo and Heidi Vogels
Sunday 31 March // 18:00 – 19:00
at DARNA, Rue des Pierre 25-27, 1000 Bruxelles
MAWA QANAT +
curated by Francesca Masoero with Anna Raimondo, Hanne Van Dyck, Bthial Remli, Noureddine Ezarraf , Julie Borderie & Eloise Gallo, Jerome Giller
21.03 – 30.04
at le18, Marrakech
Oscillation – on sound's nature +
25.04 – 5.05, in different Brussels' venues
Organised by Q-O2 workspace, co-produced by RITCS-School of Arts, in the framework of the Interfaces project, co-funded by the Creative Europe Programme of the European Union with Adam Asnan, Aki Onda, Akio Suzuki, Alice Pamuk, Andrea Neumann, Anna Raimondo, Anne-Laure Pigache, Annette Vande Gorne, Beatriz Ferreyra, Benny Nemerofsky Ramsay, Bill Dietz, David Toop, Doron Sadja, Eliane Radigue, Els Viaene, Emmanuel Holterbach, Enrico Malatesta, Franziska Windisch, Guillaume Maupin, Isabelle Stragliati Jennifer Walshe, John Butcher, Jonathan Frigeri, Juliette Volcler, Justin Bennett, Klaas Hübner, Lila Athanasiadou, Lucié Vitková, Lucy Railton, Luke Fowler, Manfred Werder, Manuel Lima, Mark Fell, Marc Matter, Mariska De Groot, Melissa Logan, Michael Vorfeld, ooooo, Oracle, Paulo Dantas, Pedro Oliveira, Peter Ablinger, Pierre Berthet, Rie Nakajima, Rebecca Glover, Salome Voegelin, Séverine Janssens, Sofia Jernberg, Sue Tompkins, Thierry Madiot, Tomoko Sauvage. Wederik De Backer, Xabier Erkizia
(out)places (in)spaces – collective show curated by Célestine à Gallipoli  +
with Simone Basani (IT) in collaboration with curator Alice Ciresola (IT), Claude Cattelain (BE) and Anna Raimondo (IT/BE) who also invited for a special project the artist Lia Garcia (ME).

Hectolitre, Bruxelles
Friday 29 March
from 7:00pm – 10:00pm
Exhibition: Saturday 30 and Sunday 31, from 12 to 6 pm and on appointment.
*Célestine à Gallipoli is a curatorial duo with Clémence Bellisson and Giulia Blasig
Dirty Ear #8 +
open studio, seminar
Q-O2, Brussels
11/02/2019 – 16/02/2019
organized by Brandon LaBelle and Anna Raimondo with Elena Biserna, Caroline Claus, Lia Garcia, Jerome Giller
Nouveaux genres d'écoute : voix, corps et territoires. +
Anna Raimondo en conversation avec Elena Biserna
wi watt'heure #26 avec Radio Grenouille et Euphonia
Artissima Fair +
presented by Ex Elettrofonica
Turin, November 2018
Come un mare fuor d'acqua
curated by Marco trulli for la Ville Ouverte
November 2018
Studio Bild, Turin
Biennale Casablanca +
curated by Christine Eyene
Seremos serias de la manera más alegre +
curated by Florencia Curci
CAso, centro de arte sonoro, Buenos Aires
Septembre 2017
SHE DEVIL X: RESISTERS +
curatrici: Benedetta Carpi De Resmini, Dobrila Denegri, Veronica He, Pia Lauro, Alessandra Mammì, Manuela Pacella, Cristiana Perrella, Lydia Pribisova, Elena Giulia Rossi, Laura Trisorio, Alessandra Troncone, Paola Ugolini, Chiara Vigliotti
artiste: Lida Abdul, Monira Al Qadiri, Basma Alsharif, Bertille Bak, Maria Di Stefano, Regina José Galindo, Kristina Inčiūraitė, Riikka Kuoppala, Anna Raimondo, Lerato Shadi, Eulalia Valldosera, Amaia Vicente, Marisa Williamson
inaugurazione 21 maggio 2018 – ore 18
STUDIO STEFANIA MISCETTI, Roma (IT)
Africa Is No Island +
Group show curated by Jeanne Mercier, Baptiste de Ville d'Avray et Madeleine de Colnet 
27-02-2018 / 24-08-2018, at the Museum MACAAL in Marrakech (MA)
Invisible +
Group show curated by Alya Sebti in the frame of Dakar Biennial (SN)
Participating artists: Hicham Berrada, Younes Baba Ali, Anna Raimondo, Leila Sadel, Zainab Andalibe, Mohammed Laouli, Abdessamad El Montassir, Anike Joyce Sadiq, Kenza Benamour
03-05-2018 / 02-06-2018 at Musée de l'Ifan, Dakar (SN)
Le Pavillon de l'Exil 03- Escale à Saint-Louis, Sénégal +
Curated by Marie Deparis- Yafil and mounir fatmi
Participating artists: Ali Assaf – Irak / Younes Baba-Ali – Maroc / Sophie Bachelier – France et Djibril Diallo – Mauritanie Philippe Cazal – France / Gohar Dashti – Iran / Omar Victor Diop – Sénégal / Mohamed El Baz – Maroc / Dimitri Fagbohoun – France/ Bénin / mounir fatmi – Maroc / Kendel Geers– Afrique du Sud / Marco Godinho– Portugal / Mona Hatoum – Liban / El Hadji Keita – Sénégal / Farah Khelil – Tunisie / Esmeralda Kosmatopoulos – Grèce / Jamila Lamrani – Maroc / Ndari Lo – Sénégal / Anna Raimondo – Italie / Sadek Rahim – Algérie / Groupe Untel – France / Yara Saïd – Syrie / Curtis Santiago – Trinidad / Canada / Hank Willis Thomas, Chris Johnson, Bayeté Ross et Kamal Sinclair – USA / Brankica Zilovic– Serbie
28-04-2018 / 3-07-2018, at the Institut Français de Saint-Louis – Galerie du Fleuve, St Louis (SN)
Nuevas fronteras del Bienestar del Ecosistema Vaginal #4 +
Residency of production and solo show in the frame of Practicas Teritoriales curated by Juan Matos Capote and produced and shown at TEA Espacio de las Artes de Tenerife (ES)
23-03-2018 / until the end of April 2018, at the Museum TEA Espacio de las Artes de Tenerife (ES)